23 Feb

Triber of the week – Deji Joseph
Hi, can we meet you?
Sure, my name is Deji, a Product Manager working (mostly) remotely from Lagos.
Nice to meet you, Deji. Can you describe yourself in one word?
I would say awesome
That is great. Would you mind sharing how you motivate yourself?
Thank you. I often remind myself, 'Excellence is a habit, not an act.'
Interesting! Can you share your data journey with us?
I started out writing code and building web applications. I remember this hackathon I participated in that required our team to crunch some data, and since I had experience writing Python, I was the best fit to play with pandas and get the work done. Since then, it's been one project to another: SQL, big data, and some machine learning. It's been fun.
That is impressive! It's nice that you have been having fun so far. So when was your first encounter with SQL?
My first experience with SQL was understanding how to use it for all the databases I had to build, query, and manage. I understood but used plugins or libraries to interact with the database. After some time, I got interested in writing my custom queries.
Now, I am like a badass with writing queries to extract charts or summaries from databases at work or personal projects.
Love it. Let's divert a bit from your data journey. Can you tell us about anybody who inspires you in any industry and why?

Fintech – Ezra of Paystack; He and Shola built something really admirable.
Education – Jordan Peterson; He has very well-constructed ideas
Entertainment – Jennifer Lawrence; She's incredibly talented
That's a great list of people who inspire you. On a lighter note, what is your favorite movie or tv show of all time?
I would have to say that my favorite movie is Searching. It's a thriller told entirely through a computer screen's lens.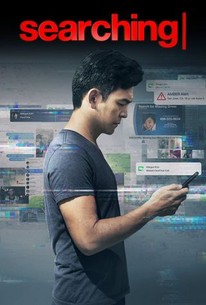 It's great to hear that you enjoyed the movie Searching. If you were given a million dollars, how would you spend it?

I would invest it in a startup. That would be a smart decision that could yield significant returns in the long run.
That is a wise choice. What is that one thing you are looking forward to achieving soon?

Currently, I am looking forward to working in a data consultancy and research firm.

That sounds exciting! We are rooting for you! Can you tell us about your most challenging time during your data journey?
The most challenging aspect for me has been finding the time to explore new datasets and insights. Balancing work and personal time when you're passionate about data can be difficult.
I completely understand. What is your favorite thing about TheSQLTribe?
I love the people I've met. I joined the project team and enjoyed working on exciting projects.
That is great to hear. Lastly, what advice do you have for someone just starting in tech?

My advice would be to have fun with it. Pursue your passion, and don't be afraid to make mistakes. It's like learning to ride a bicycle – you'll fall a few times but eventually, get the hang of it. Also, the tech industry is constantly evolving, so staying curious and open to new opportunities is essential.
Thank you so much for sharing your story with us. It was a pleasure talking to you.
Thank you for having me. Have a great day!
Join the SQL Tribe community today!